In order to secure the Bank for your preferred date, a nonrefundable deposit must be paid, and a signed contract must be received. Contact us to book now.
The Bank includes all services with the rental fee. In other words, there are no hidden fees or extra expenses once you have booked with us. The fee includes the use of the facility, building access both the days before and after the event, all tables & chairs, all linens, and more. Contact us for a full list of items and services provided.
The Bank is located in a residential neighborhood. Consequently, all events and music must end by 12:00am. Our facility is non-smoking. We require our guests to hire at least one security guard to be present during each event, and the lessee is responsible for any and all damages. The rental agreement covers all other requirements and details. Please email us if you would like to see a copy.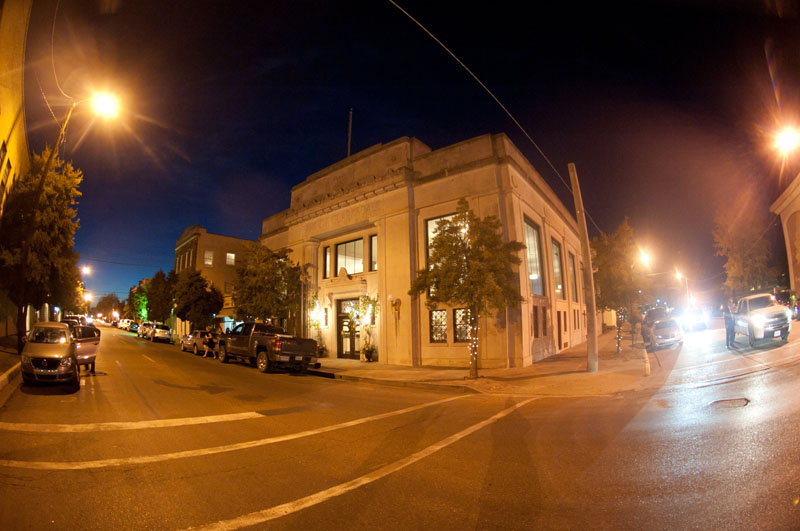 The Bank can host groups of 100 to 750 people. The size and type of event can drastically change the set up of the main room. Take a look at 2 sample event layouts. Our housekeeping staff is happy to work with you to find the perfect layout for your event.
Rental of The Bank for one night is $2,500, which includes the housekeeping fee and $500 non-refundable date hold deposit amount. This fee includes use of the entire space (up to 8 hours). There is the large main room,  smaller side room, 2 bathrooms, and catering kitchen. Also included in this fee: use of 12 60″ round tables, banquet tables, 100 banquet chairs, and linens for all. 
A nonrefundable deposit of $500.00 along with a signed contract is required to secure the venue for your preferred date. The remaining $2,000 can be paid in full or over time. The balance must be paid on or before 90 days prior to the event date.